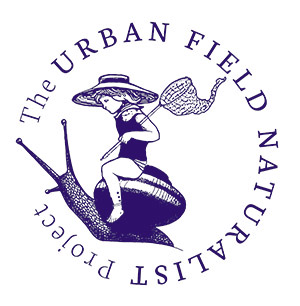 In this time of social isolation, what could be better than taking a moment to learn a little more about the plants and animals we share our homes with? As our worlds are getting smaller, we make them bigger by paying attention to the details.
The Urban Field Naturalist Project
Wildlife exists all around us: in our backyards, on our balconies, in parks and disused industrial areas. The urban environment is home to a diverse array of other living creatures, from ants, spiders, and snails, to birds, possums, lizards, and even those wayward weeds emerging through cracks in the footpath. If we pay attention, each of them is an invitation into a unique and intricate mode of life, into an entire world of growth and decay, of communication and sensation, going on right under our noses.

Featured Stories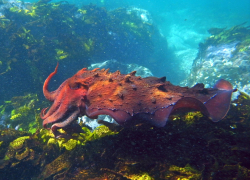 Eye Of The Cuttlefish
James Roden
I have had many fascinating encounters with octopuses, but my current love is for their cousin - the giant Australian cuttlefish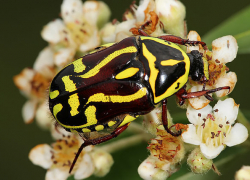 Little Discoveries in the Garden
Danielle Corrie
The only brightly coloured beetle I have previously seen is a Christmas beetle. However, this beetle isn't one of those.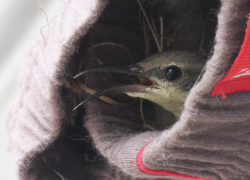 Urban Sunbirds in Delhi—
Modern Problems Require Modern Solutions
Alankrita Narayan
Suraj and Surya first visited me on the morning of 23 March 2020, the first day of the first nationwide lockdown, here in Delhi... I soon found myself captivated.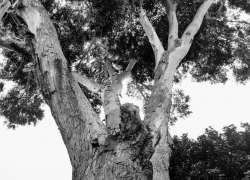 Backyard Eucalyptus
Jim McCool
Backyard gum trees provide homes and food for multiple species, but as building density in suburbia increases, the pressure on this important habitat has intensified.
Project Team
A collaboration between design, digital and environmental humanities, and life sciences. The project provides resources to help people notice wildlife in urban environments, and turn these observations into shareable stories.
Dr Andrew Burrell
Prof. Dieter Hochuli
School of Life and Environmental Sciences
The University of Sydney
sydney.edu.au
Dr John Martin
Institute for Science & Learning
Taronga Conservation Society Australia
taronga.org.au
A/Prof. Thom van Dooren
School of Philosophical and Historical Inquiry, University of Sydney /
Oslo School of Environmental Humanities, University of Oslo
thomvandooren.org
Dr Zoë Sadokierski